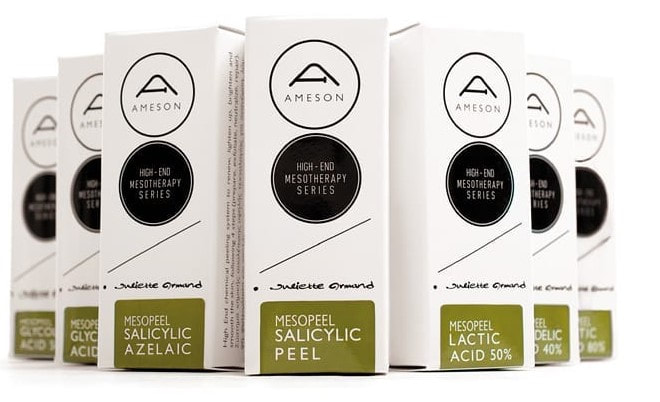 AMESON peel
SKU:
Peels are also known as chemical exfoliation using glycolic acid, lactic acid, salicylic acid and mandelic acid. Peels can be quite tingly on the skin and range in different percentages and strengths. Treatment Recommendation: Every 2-3 weeks ,for 4-6 sessions is sufficient for desired results.
Glycolic acid comes in different strengths and PH levels which will determine how deep it goes into the skin, this peel best treats wrinkles and sun damage. 
Lactic acid is the gentlest of the peels and is best for dry, rosacea and sensitive skins. It best suits older, thinner skin.
Salicylic acid penetrates deeper into the oil glands, so it is best for oily and acne skins. Out of all the peels available salicylic is your go to peel for blackheads, milia, scabs and breakouts.
Mandelic Acid is the most versatile of the peels, as it can be used on any skin type and condition and skin tones. The molecules are quite large and so the feeling of tingle, redness and downtime is very minimum. Suitable for all skin types.